SD Legend BB Victory Dai Shougun (with limited card)
PRODUCT DESCRIPTION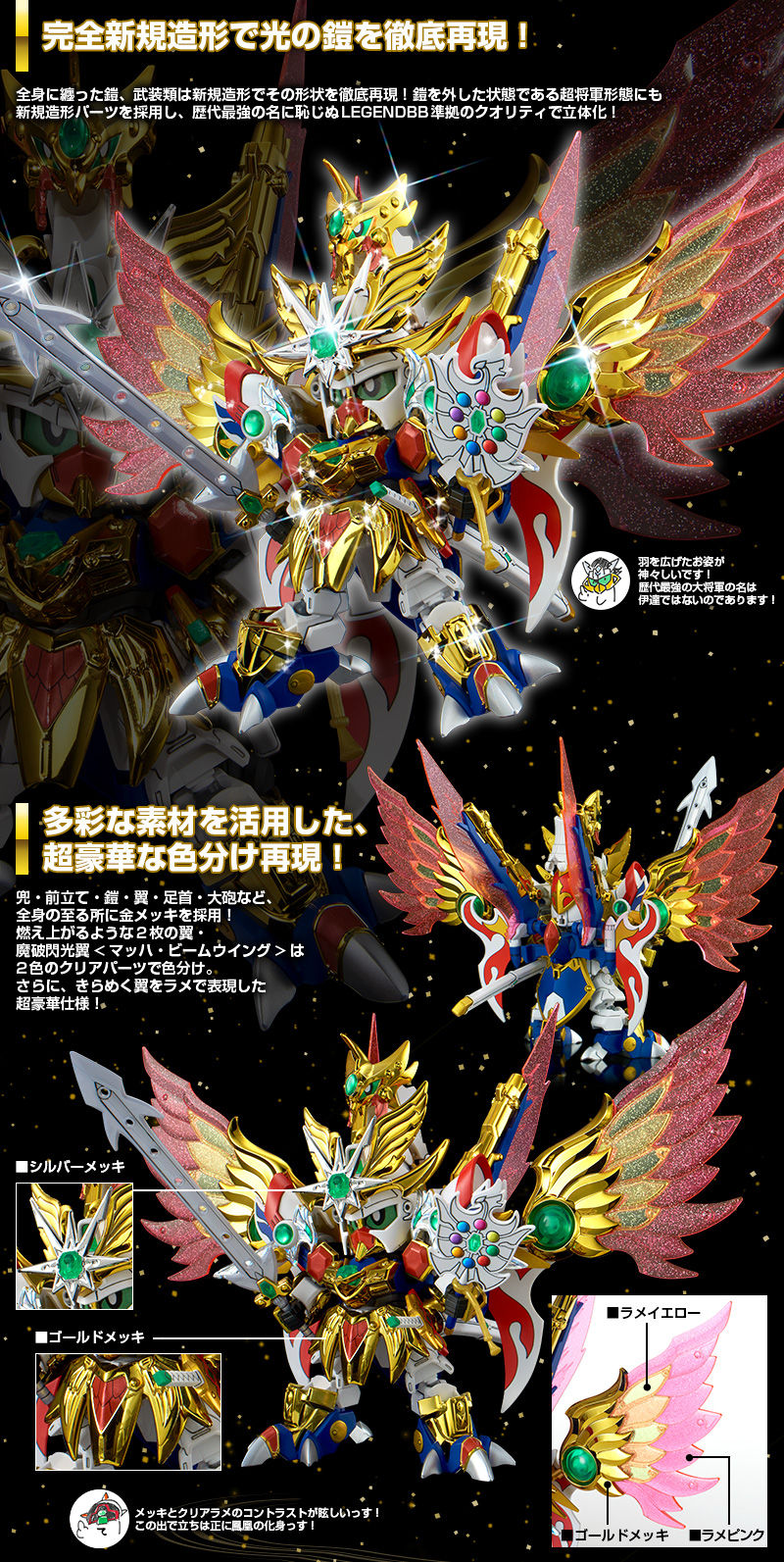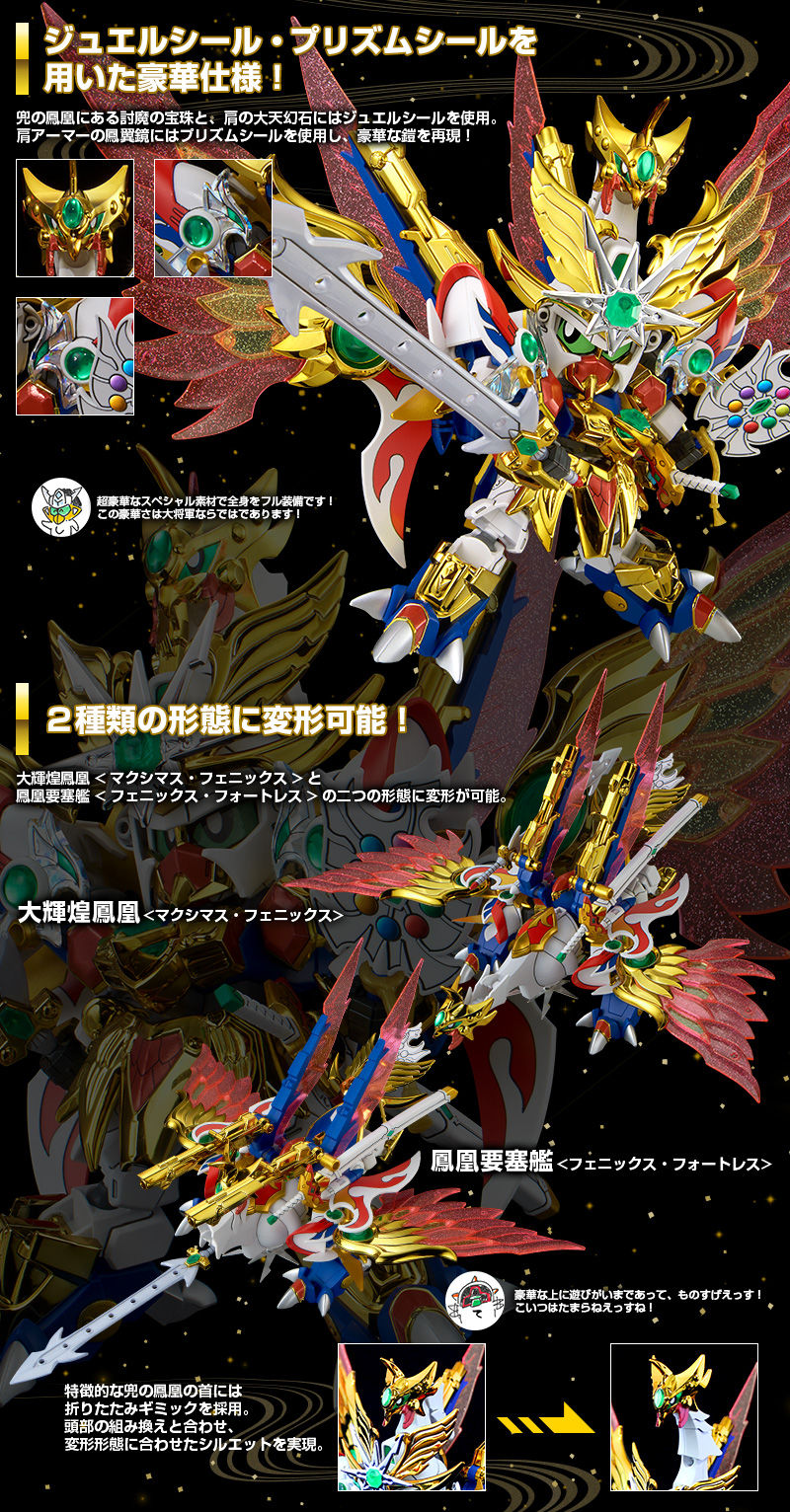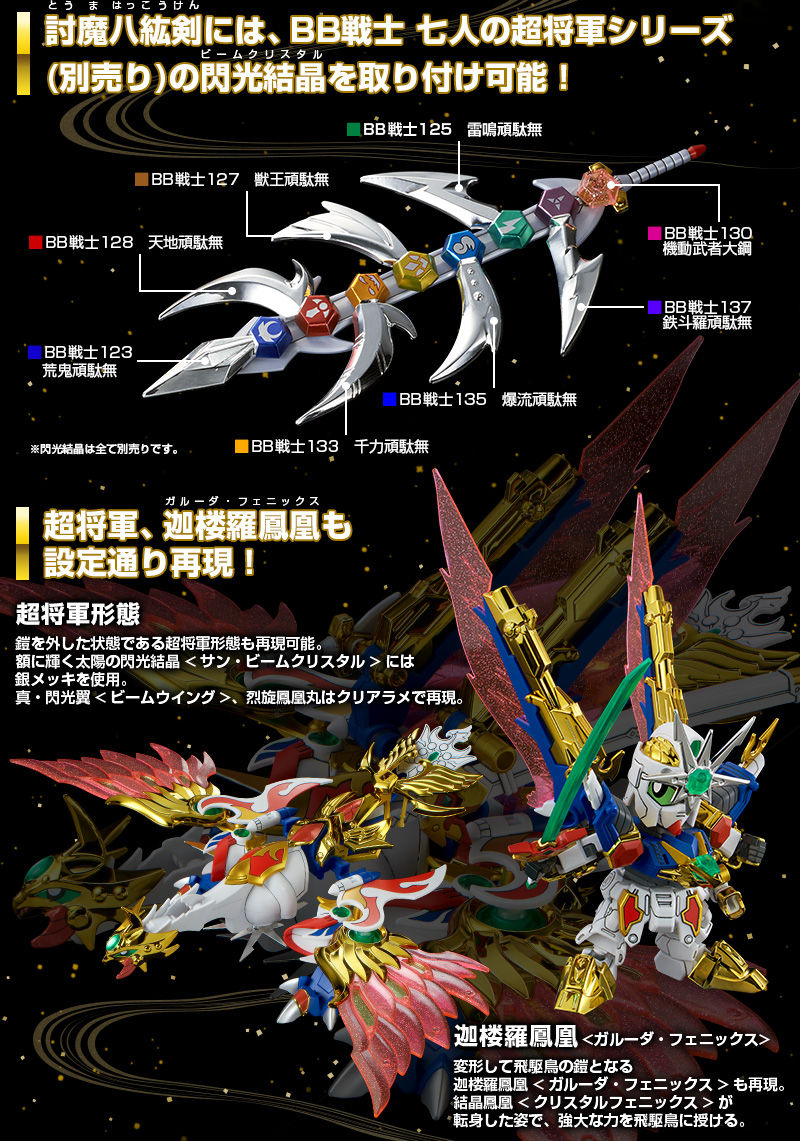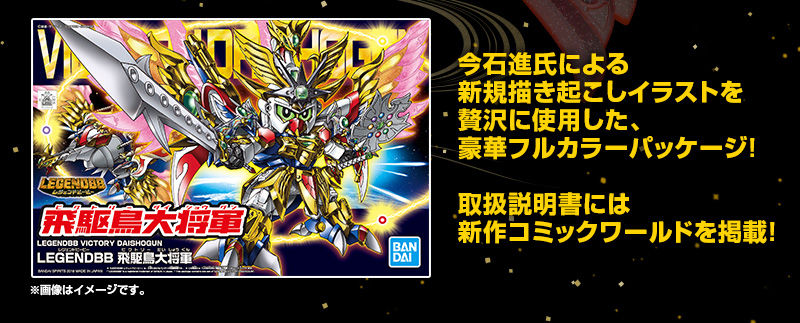 Translate Description:
A young general warrior who has the power of the strongest power, seeing here! !
Majutsu Birds who are generals of "Seven Super Generalists" are plotting and clear lame etc
Luxurious specifications used abundantly, long-awaited LEGENDBB conversion!
SD Gundam 30th anniversary! Limited card dads can get 2 cards!
● Completely new modeling to reproduce light armor thoroughly!
Armor worn over the whole body, armed types are reproduced thoroughly by new shaping! It is also in the super general style that is in a state where armor is removed
Adopt new modeling parts, make it three-dimensional with LEGENDBB compliant quality ashamed by the strongest name of the past!
● Utilizing diverse materials, super-gorgeous color-coded reproduction!
Adopted gold plating throughout the body such as helmet, placket, armor, wing, ankle, cannon etc!
Two blazing wings · Majestic flashlight wing <Mach · Beam wing> color-coded with two color clear parts.
Furthermore, super luxury specification which expressed glittering wings with lame!
● Luxury specification using jewel seal · prism seal!
We use jewel seal for the hero of the debate in the phoenix of the helmet and the giant rock of the shoulder.
The shoulder armor's faucet wing mirror uses prism seals to reproduce luxurious armor!
● Deformable to 2 different forms!
Taiho Lilian Phoenix <Maximus Phoenix> and the Phoenix Fortress <Phoenix Fortress>
Deformable in two forms.
● Adopt folding gimmick on helmet!
A folding gimmick is adopted for the neck of a characteristic helmet's phoenix.
Together with the recombination of the head, realize a silhouette tailored to the variant!
● To the Demaki Hakki sword, you can install flash crystal <BEAM CRYSTAL> of BB Fighter Seven Super Vice Series (sold separately)!
● Super General, Buddha Ruo Phoenix <Garuda · Phoenix> also reproduces as set!