Ships out July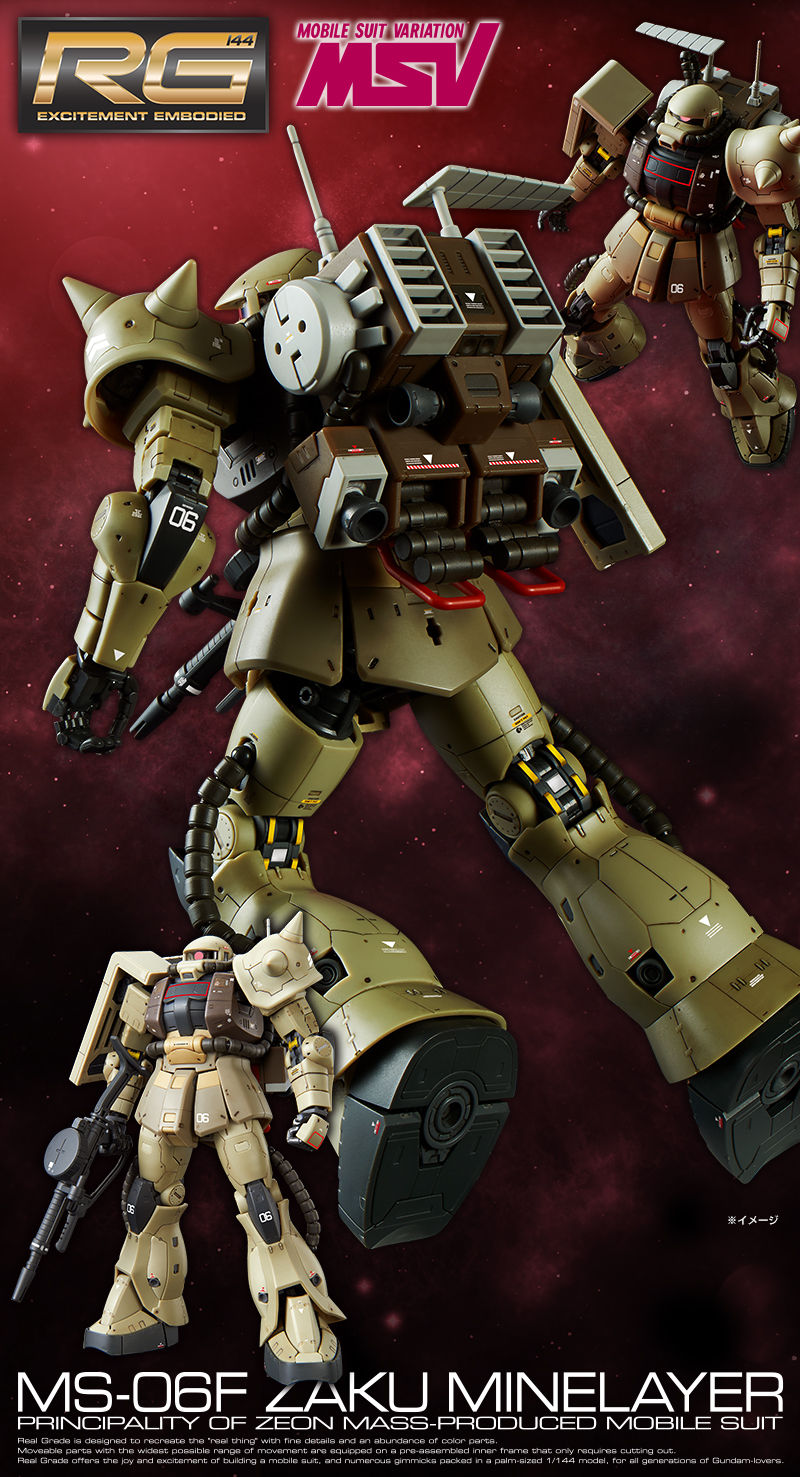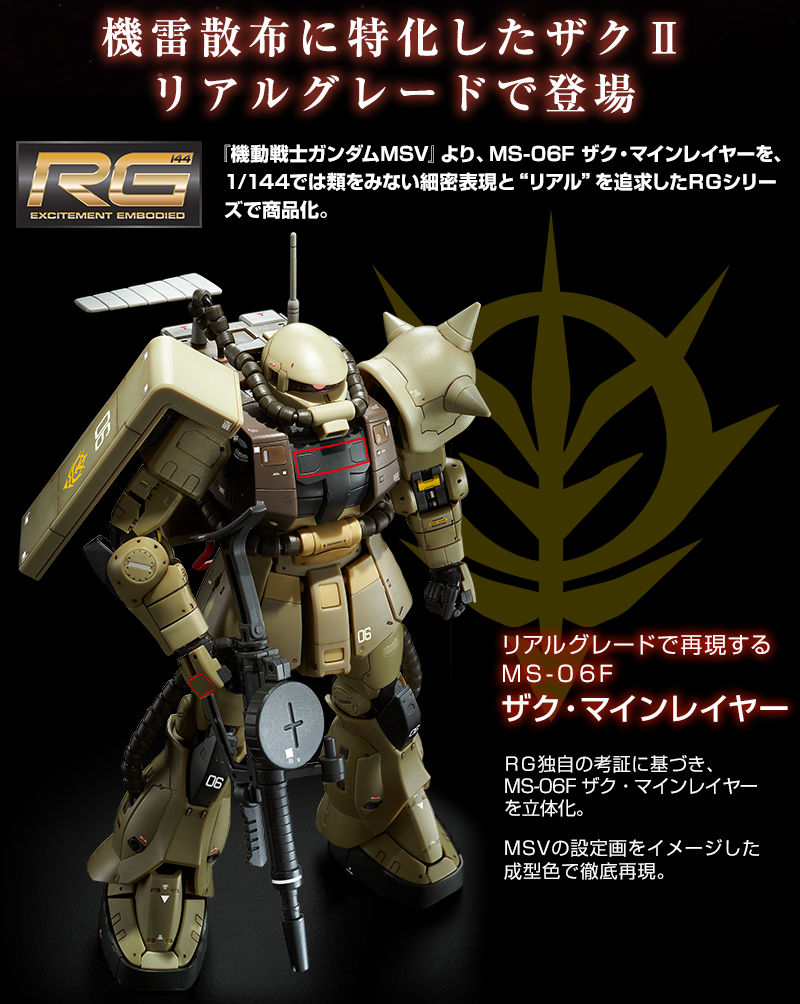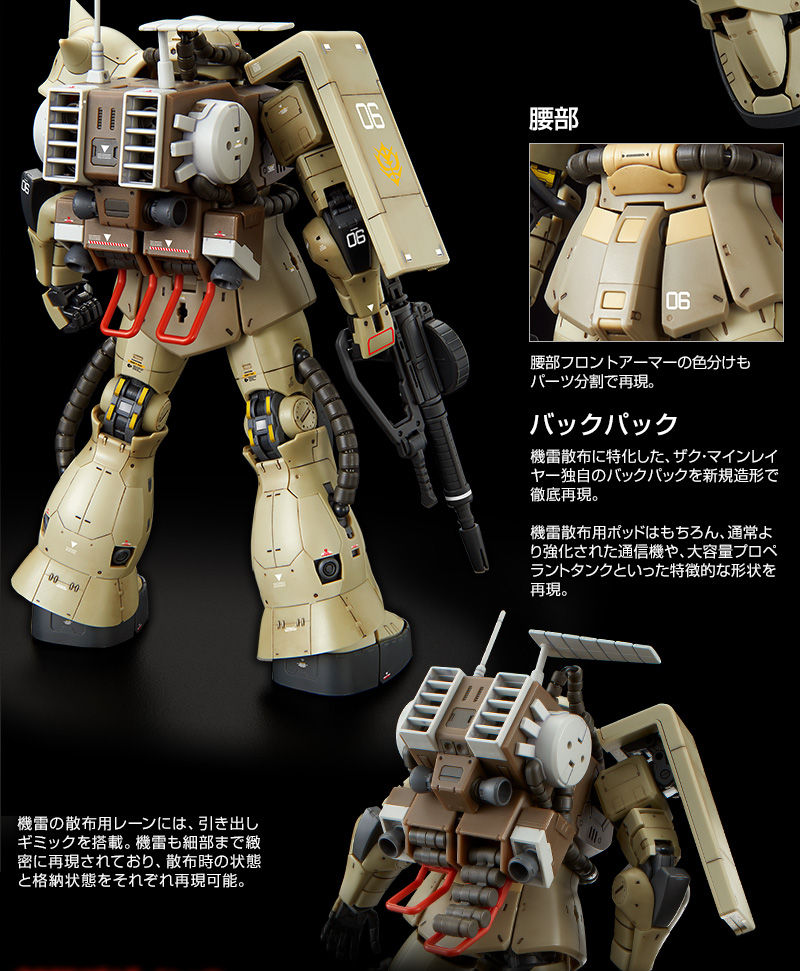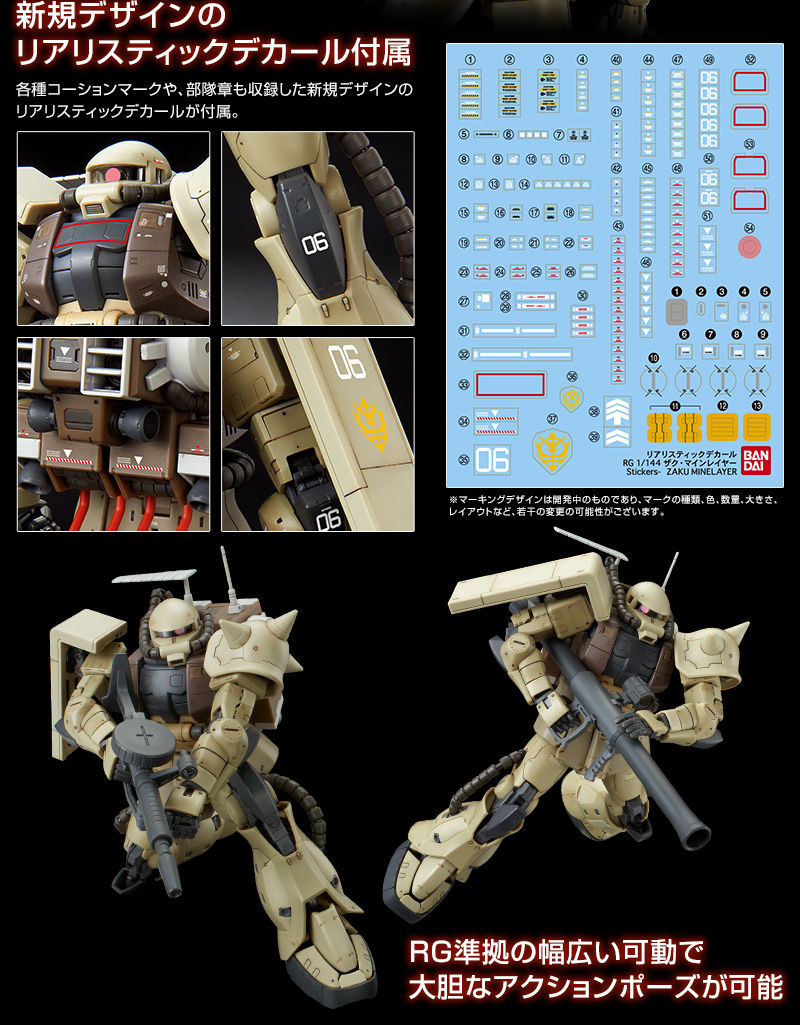 Translate Description:
- Zaku II realized specialized for mine spraying appeared in real grade -
From "Mobile Suit Gundam MSV", MS-06F Zaku Mine Layer
In 1/144, we commercialized it in the RG series pursuing a minimalistic expression and "real".
Based on RG's original idea, the aircraft shape specialized for mine spraying is thoroughly reproduced with new modeling.
Reproduce the coloring that imaged the MSV setting picture with molded color.
● Zaku · Main Layer's airframe shape is thoroughly reproduced with new shaping!
Special packing pack and backpack specialized for mine spraying and head connection,
With RG's unique consideration, thorough reproduction with new modeling.
Head
The head duct reproduces the connection with the backpack with new parts.
You can also select the head for the captain's machine with a blade antenna.
· Lower part
The color separation of the waist front armor is also reproduced by part division.
· Backpack
Zaku Main Layer's own backpack specializing in mine spraying is thoroughly reproduced by new modeling.
Of course, as well as pods for mine spraying, communication machines reinforced more than usual,
A characteristic shape such as a large capacity propellant tank is reproduced.
A drawer gimmick is installed in the lane for spreading mines.
The mines are also precisely reproduced to the details, and the state at the time of spraying and the storage condition can be reproduced respectively. In case
- New design realistic decal comes with!
A variety of caution marks etc. are recorded, a new design realistic decal is attached.
● A wide range of RG-compliant bold action poses are possible!
Attached armed: Zaku Bazooka / Zaku Machine Gun / Heat Hawk / Mine Pod