Tags:
"RG Sazabi" with 1/144 scale biggest gimmick appeared!
Arm of arms such as cylinders and funnels are faithfully reproduced, and deployment mechanisms are set up in the promotion divisions such as verniers and backpacks as a result of real machine verification!
■ Arm which symbolizes abundant hand parts, Sotheby and comes with various hand parts and high range of motion, you can reproduce the posing in the play such as two handed poses!

[INCLUDED ACCESSORIES]
■ Beam shot rifle × 1
Beam · Tomahawk × 1
■ Beam · saber × 2
■ Shield × 1
Funnel x 6
■ Missile × 1

[CONTENTS] 
Molded article × 17
■ Realistic decal × 1
■ Instruction manual x 1
"Respond to product questionnaires
※ This is a questionnaire targeting people who purchased.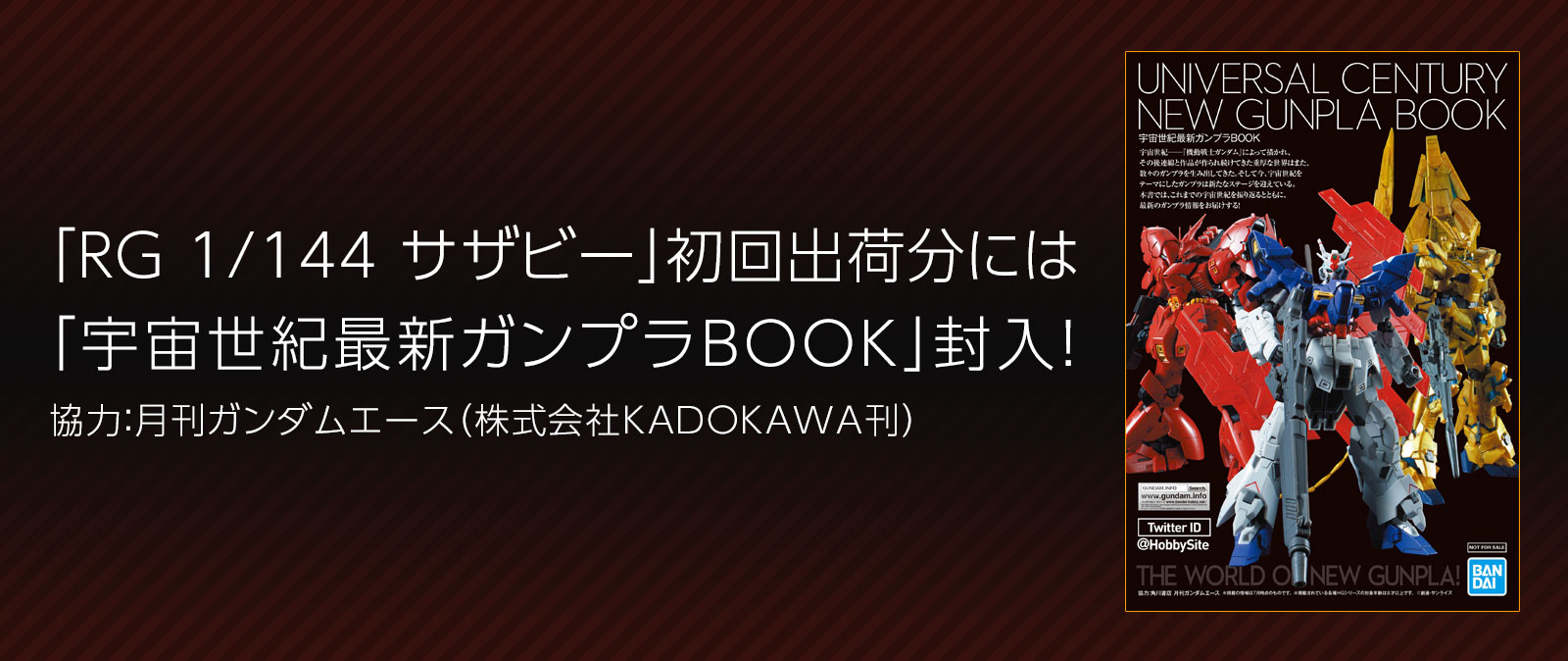 ▲ In the first round of RG Sotheby, "Space Century Newest Gundam Model BOOK" is included!